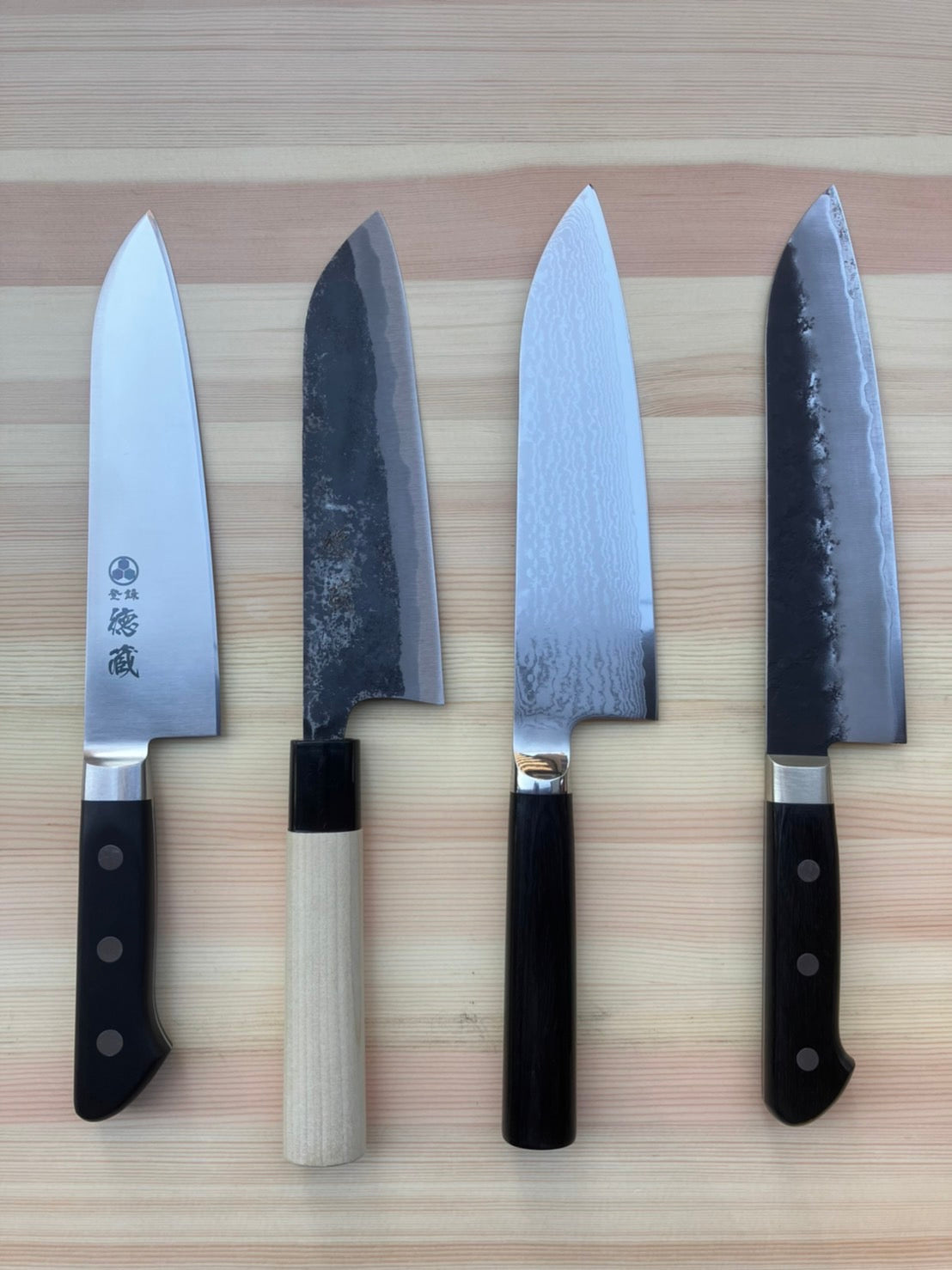 Steel with a carbon content of approximately 0.7% to 1.5% is a type of tool steel that is soft and does not harden even when heat-treated. Because it is prone to rust, careful maintenance is necessary. Stainless steel is an alloy steel with more than 12% chromium added to the steel, making it resistant to rust and having excellent wear resistance.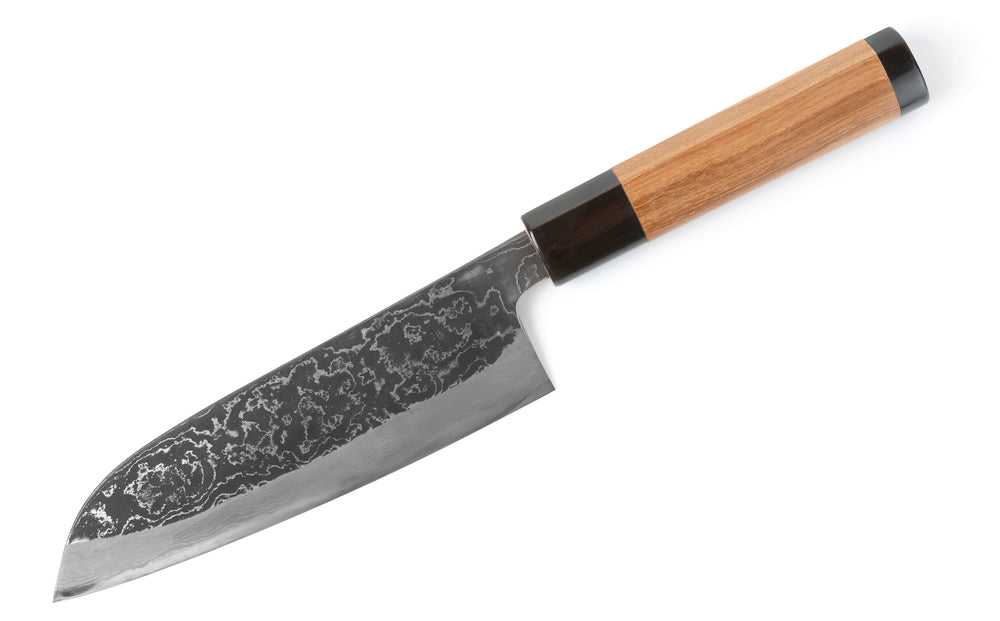 Carbon Steel
Although steel has the disadvantage of being prone to rust, it is a popular material for knives, such as Yanagiba knives.
Learn More
Stainless Steel
Many knives are made of stainless steel because it is less likely to rust.
Learn More
What is Carbon Steel?
Recommended for those seeking sharpness. Although it rusts and requires more maintenance compared to stainless steel, sharpening the blade with a whetstone and making it sharp allows the original taste of the ingredients to be easily conveyed.
High-grade White Steel
Introducing Tokuzo's original White Steel, considered the pinnacle of white steel quality. This special material combines the easy handling of white steel with the hardness of blue steel, making it perfect for various knife types like Gyuto, Deba, and Usuba. The hardness is carefully controlled to achieve an HRC rating of 65-67.

Shop High-grade White Steel Knives
White Steel No. 2
White Steel No. 2 is a classic high-quality blade steel used in Japanese knives. While it can be a bit challenging to handle, depending on the skill of the craftsman, an experienced blacksmith can create a sharp, long-lasting, and easy-to-sharpen knife with this material.
Shop White Steel No. 2 Knives
Blue Steel No. 2
By adding a small amount of chrome and tungsten to White Steel No. 2, Blue Steel No. 2 is created. This steel boasts improved toughness (less prone to chipping) and wear resistance (long-lasting sharpness). It is considered slightly more luxurious than White Steel No. 2.
Shop Blue Steel No. 2 Knives
Aogami Super
Aogami Super is the top-of-the-line steel from Hitachi's White and Blue Steel series. With a high carbon and chrome content, this steel is ideal for users who demand exceptional sharpness. It is commonly used in premium Santoku knives and Gyuto knives.
Shop Aogami Super Knives
What is Stainless Steel?
The most common material for household knives. It has a sharp edge and is resistant to rust, making it recommended for those seeking both sharpness and ease of handling, as well as for cooking beginners.
AUS8
AUS8 is a popular stainless steel that makes up a large portion of the knives on the market. Developed by Aichi Steel Corporation, this steel is known for its balance of hardness, affordability, and corrosion resistance. It's mostly recognized as a great material for household knives but is also considered a relatively inexpensive and accessible option for professionals seeking stainless steel knives.
Shop AUS8 Knives
Silver Steel No. 3
Silver Steel No. 3, also known as Gin San Ko, is a type of stainless steel developed by Hitachi Metals Ltd (now Proteal Ltd) and has immense support from Japanese chefs. Due to its high demand as a professional knife and its prevalence in traditional Japanese knives, it's gained massive popularity among Japanese chefs. This steel is popular for both professional and household knives.
Shop Silver Steel No. 3 Knives
SG2
SG2, sometimes referred to as Super Gold Two, is a type of powdered high-speed steel that achieves high levels of hardness, wear resistance, and corrosion resistance. This steel is made by adding significant amounts of carbon, chromium, tungsten, molybdenum, and vanadium, resulting in a blade that excels in all the essential qualities needed for a knife.
Shop SG2 Knives