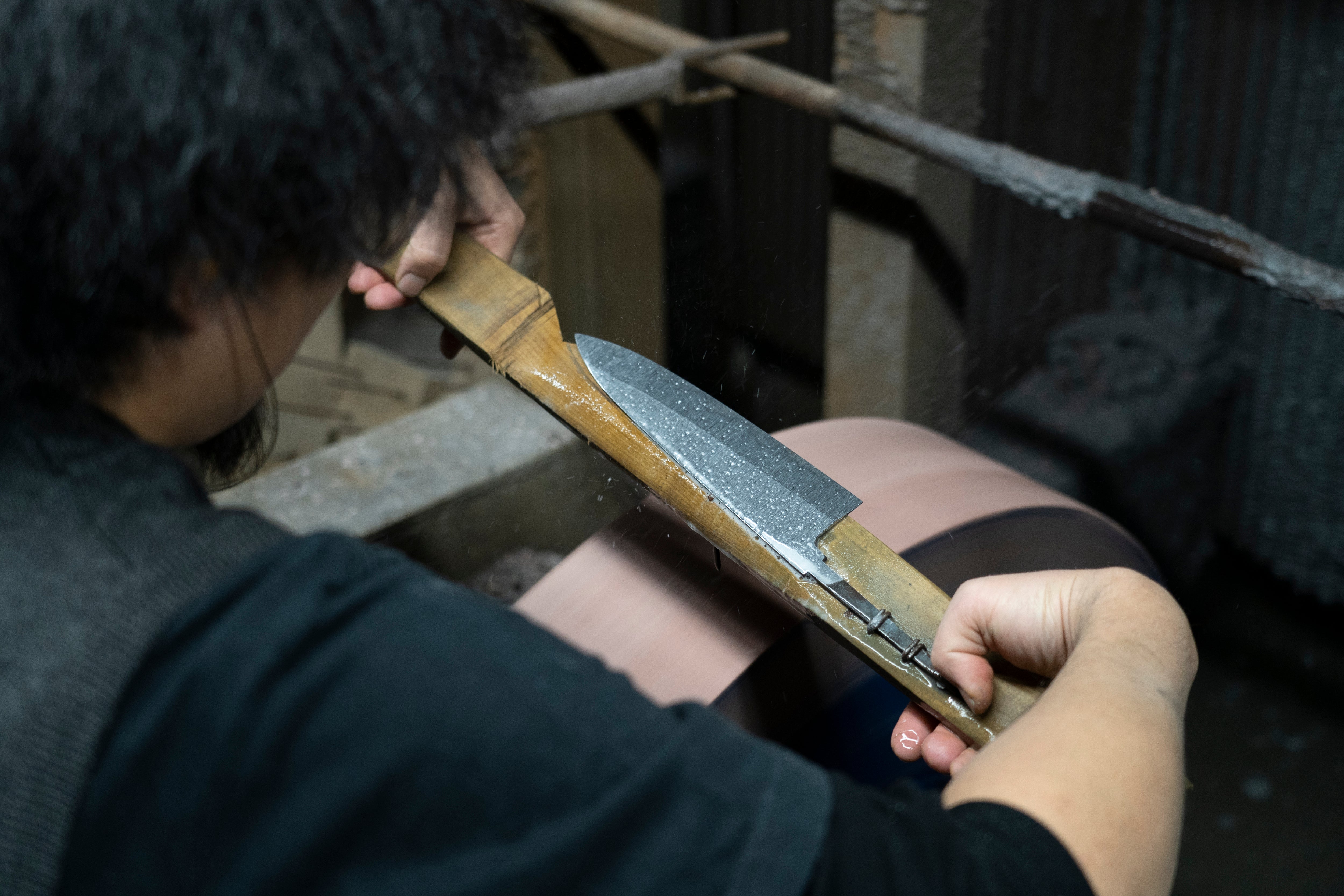 Introducing the Blades of Tosa
Tosa, a city in Japan's Kochi Prefecture, is renowned for producing traditional blades dating back 400 years. Tosa blades, like Japanese swords, use high-quality steel, offering sharpness, durability, and flexibility. These handmade blades combine swordsmith and blacksmith techniques.
Tosa Free Forging allows the production of blades with custom dimensions and shapes. Craftsmen handle forging, sharpening, and finishing, ensuring versatility. The absence of a fixed model demands exceptional skills from blacksmiths and sharpeners.

Long relied upon by Japan's most celebrated chefs, these blades have gained worldwide recognition among discerning culinary professionals.
Single and Double-Edged Knives
The blacksmiths of Kochi Prefecture are skilled in forging both single and double-edged knives. The lifestyle and knife production styles differ significantly between Kochi's eastern and western regions. Double-edged blacksmith knives are produced in the East, while Western Kochi makes sharpened single-edged knives. Thus the wide range of knives is a characteristic of Tosa.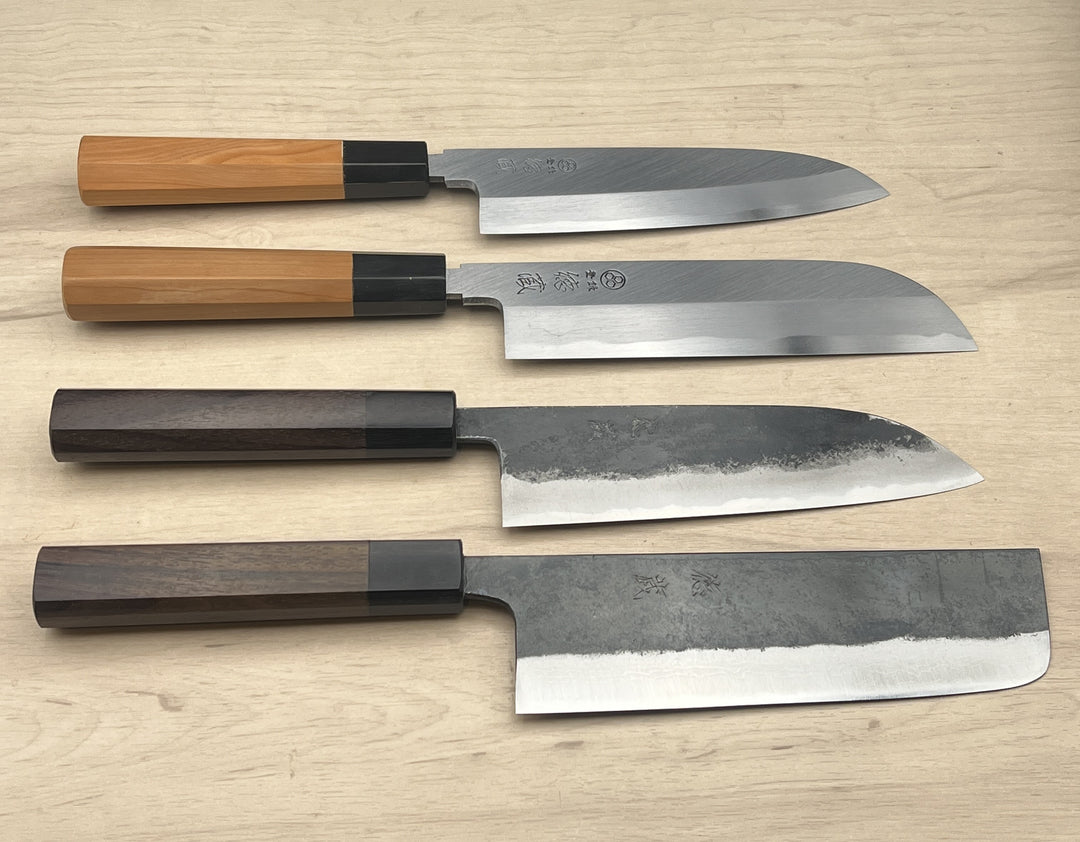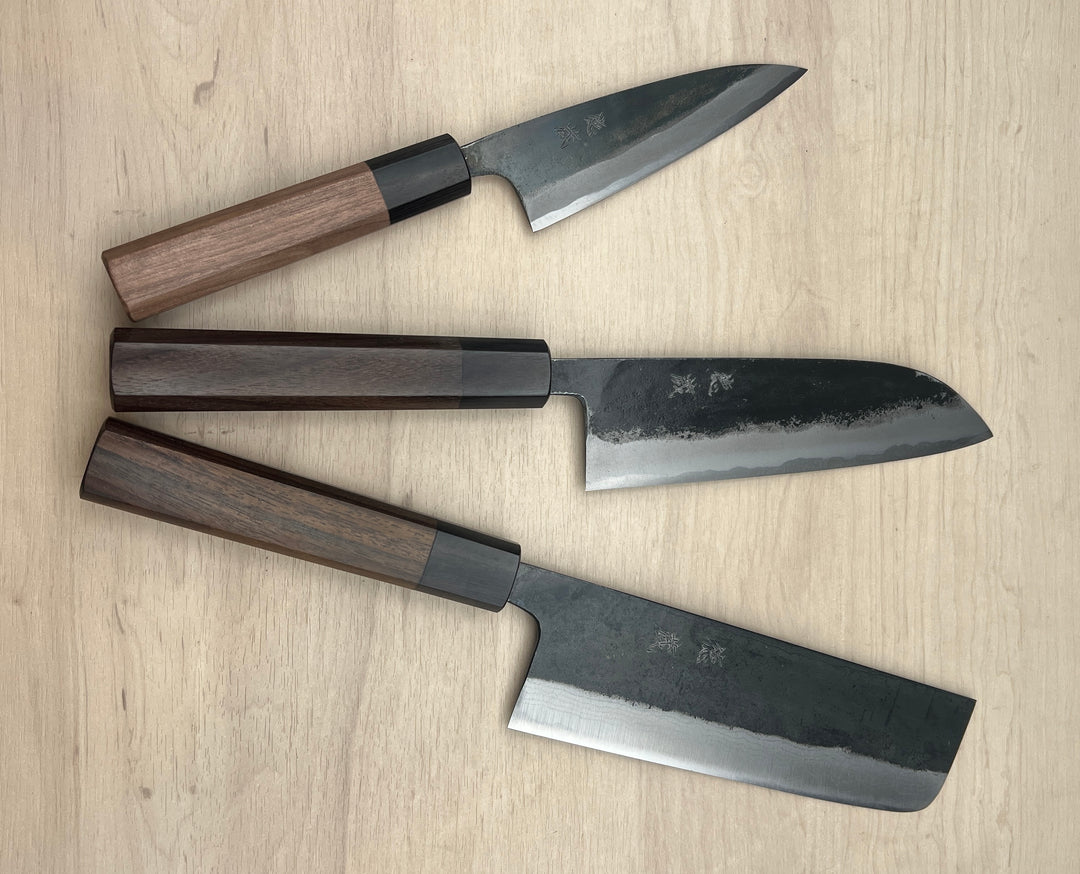 About Tosa Black Forged Knives
There are two types of rust: red rust and black rust. Red rust can damage metal if left untreated, while black rust acts as a protective shield. Black rust forms during manufacturing when the iron is heated and combined with oxygen, creating iron oxide. Tosa black forged knives deliberately leave the black rust layer (oxide film) on the blade, only polishing the cutting edge that comes into contact with food.
Typically, chefs use polished knives with the entire surface being shiny. However, Tosa knives prioritize practical use over appearance, reflecting the strong influence of the local blacksmithing culture. Tosa knives are used in fishing towns and forestry, so they must withstand exposure to air, salt water, and rough usage.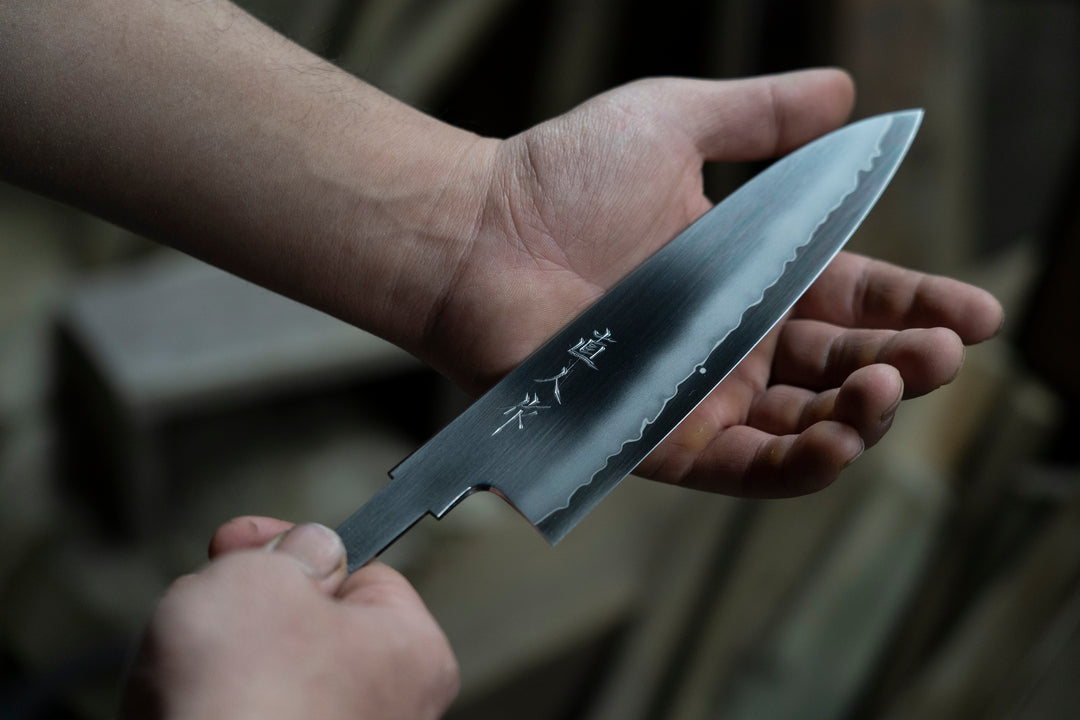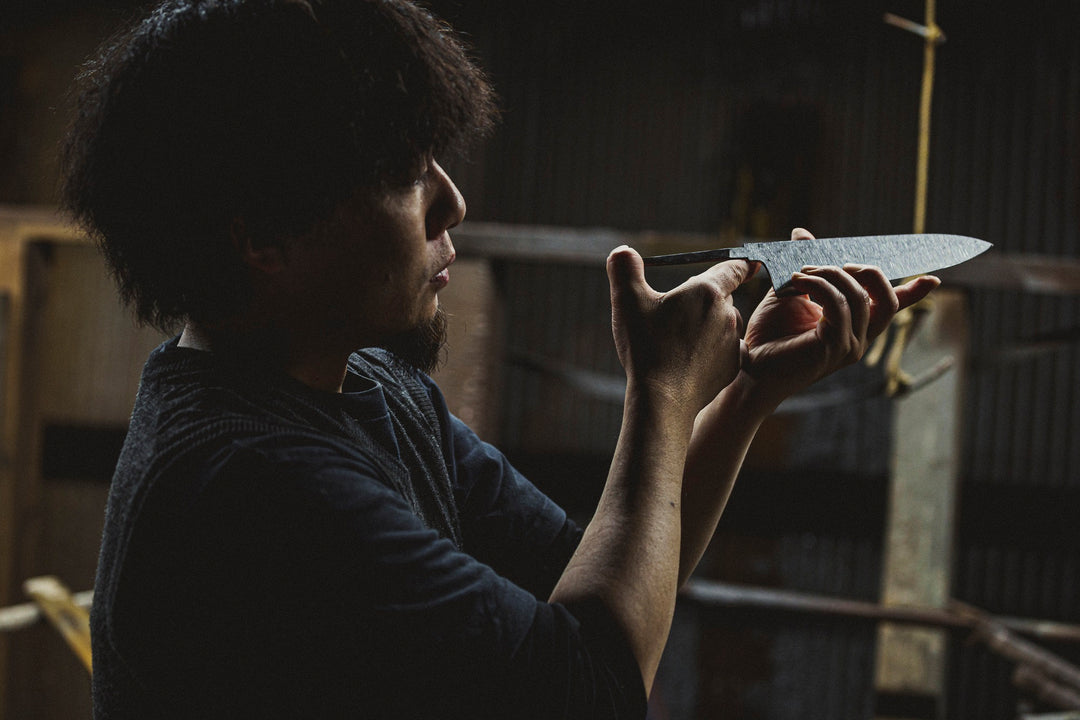 Leaving the black rust (oxide film) reduces polishing steps, making the knives more affordable and preventing red rust formation. Each handmade knife has a unique appearance, giving it a distinctive charm. Tosa black forged knives embody practicality, durability, and wisdom from the Tosa region — using rust to control rust.
Differences in Steel Materials
Most Tosa knives use the traditional warikomi forging method, which dates back to the Edo period. Skilled craftsmen handcraft each knife using the finest Japanese steel, also used in Japanese swords. The knives are forged by hand to reach a level of sharpness and resilience that cannot be achieved by machines.